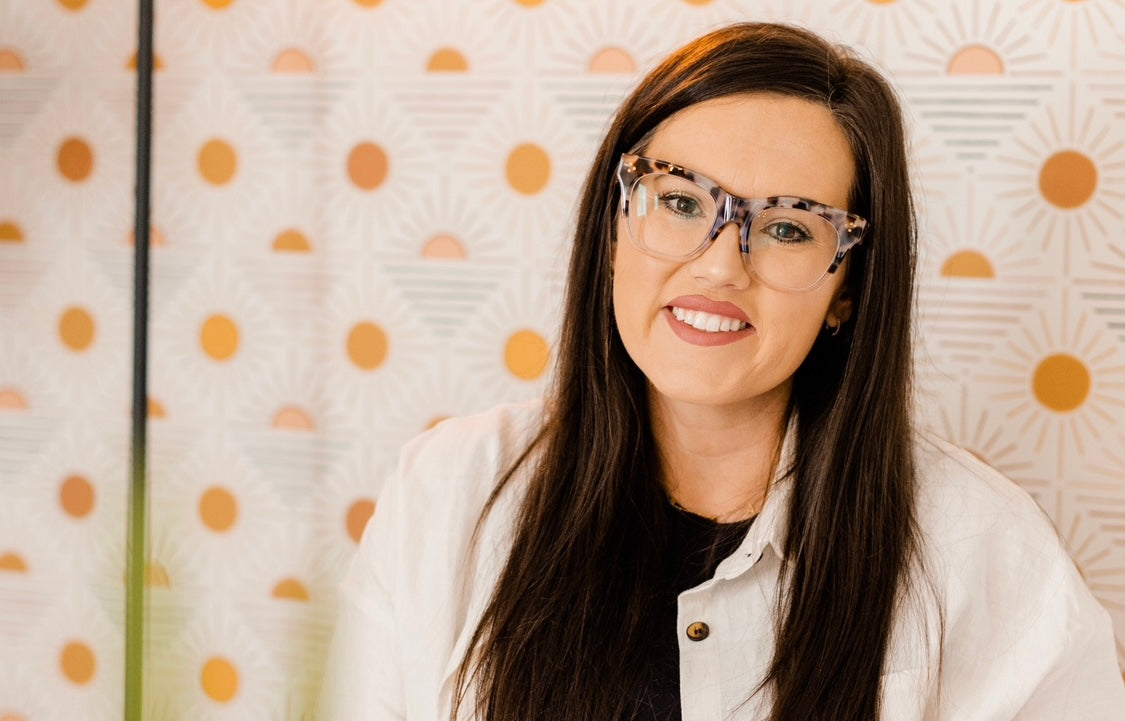 I'm Annie Moss. I am the founder of The Vintage Sparrow. I am an entrepreneur by calling and an encourager at heart. I love to write, speak, and create! 
I am passionate about many things but I come alive when I see women walking confidently in their unique identity and fulfilling their God-given destiny.
At The Vintage Sparrow, I am dedicated to creating jewelry designs that inspire and empower women to pursue a faith filled and courageous life. Every piece is designed as a daily power affirmation, you can wear and declare when you need it most.
I believe that every woman possesses greatness within, and it's my greatest desire to see women be reminded of this truth with every jewelry collection we create.
I hope you are inspired by your jewelry, daily! And if you are, please let us know by leaving a review, right here on the website!
Love & Prayers
SPEAKING INQUIRIES
Annie loves to share with women in all realms. Whether you would like to have Annie speak at your next event or have her on your podcast, here are a few topics she loves to share on. 
+Walking in your God-given identity
+ Fulfilling your purpose
+ Choosing faith over fear

Please contact for inquiries. 
INVITE ANNIE TO SPEAK
Text columns with images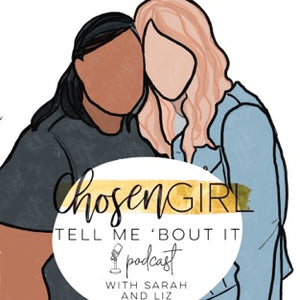 ANXIETY with Annie Moss
Annie Moss, with The Vintage Sparrow Jewelry talks about ANXIETY:  her testimony, God's word on this topic, and also some tools to help us overcome! 
Apple Podcast
Spotify Podcast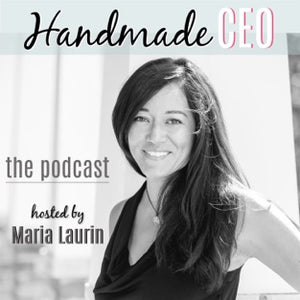 From Local Shows to QVC with Annie Moss
I just know you'll love today's guest Annie. Her story is not only inspiring, but it's also a testament in trusting God and the power of faith.
Handmade CEO Podcast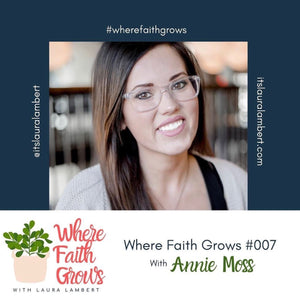 Just Saying Yes with Annie Moss
This episode of Where Faith Grows is all about just saying yes. Annie Moss is the creator and founder of jewelry company, the Vintage Sparrow.  
Where Faith Grows Podcast